The Beauty of Brittany Over Christmas
Brittany Over Christmas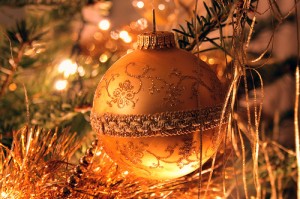 Get away from it all by booking a break in beautiful Brittany over Christmas. This rugged French region is ideal for anyone hoping to add a little rustic fun to their celebrations, and there's nothing like looking out at it's wind-swept coastline and gorgeous inner-woods for giving you a winter glow – especially as winters in Brittany are typically remarkably mild.
Explore the magical Carnac
Wrap up warmly and set out to explore the seaside resort of Carnac, where you'll find yourself in the company of some amazing megalithic remains from the Neolithic period. An area home to many ancient burial places and tumuli, as well as the massive menhir stone erected by tribes in prehistoric times, this is an enthralling place to spend some time looking at relics from times past over the Christmas season.
Celebrate at the Christmas Markets
On the other hand, you can find yourself firmly in the present by whiling the hours away at Brittany's popular Christmas markets. France is renowned for its excellent markets all year round, but they really come into their own over the Christmas season. Be sure to pay a visit to the Brest Christmas Market in Brittany's harbour area, where you'll find delicious delicacies and traditional gifts being sold in a series of festive wooden chalets.
Enjoy a festive wonderland
Stay in a gite or cute country cottage and you'll love being able to celebrate Christmas in an authentic, old-fashioned setting. France is well known for its fine dining and Brittany is no exception, so you'll be sure to eat well over your festive break. And seeing as Brittany is particularly famed for its fish dishes, why not try a Christmas dinner with a difference?
Thrill the children
Christmas in Brittany isn't only an excellent ways for adults to escape from it all, but can also be a magical experience for children. La Pomme d'Orange is a delightful festival in Peillac that is devoted entirely to thrilling children. Actors and musicians in traditional costumes tell fairy stories and Christmas tales, much to the excitement of little ones – although some understanding of French is useful! Starting at the beginning of December, the festival closes at the Epiphany celebrations – normally around Jan 6 – with a giant almond tart made by local bakers.
There's plenty to see and do in beautiful Brittany during the festive season, no matter what age you are.
James writes for Skyscanner.net. Skyscanner compare cheap flights to hundreds of destinations worldwide.
If you want to view a property in Brittany in December, please contact us. See Contact details in the right menu area. Hope to see you in Brittany over Christmas.
Photo by law_keven
Leave a Response